President Joe Biden faces significant challenges in his reelection campaign. His job approval rating is currently 19 points below water, with his ratings for handling the economy and immigration hitting career lows. A record number of Americans report feeling worse off under his presidency, with 44% saying they've experienced a decline in their financial situation, the highest figure in ABC/Post polls since 1986.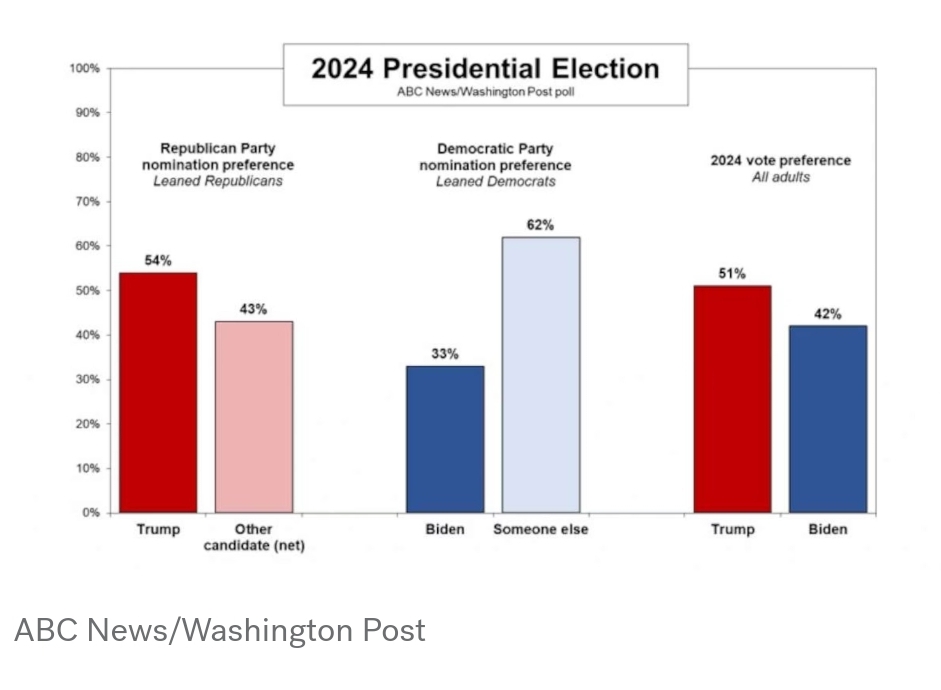 Only 37% approve of his job performance, while 56% disapprove. On the economy, just 30% approve. When it comes to managing immigration at the U.S.-Mexico border, Biden's approval rating drops even further to 23%. In terms of the intensity of sentiment, only 20% strongly approve of his overall performance, while a significant 45% strongly disapprove. Additionally, 74% of respondents believe he's too old for a second term, a figure that has increased by 6 percentage points since May.
It's worth noting that perceptions of Donald Trump have also evolved, with 50% now considering him too old in this poll conducted by Langer Research Associates for ABC.