No left or right slant.
No branding.
Our professional national newscasts can fit any website and any demographic.
We bring quality entertainment and information to your website visitors!
Hundreds of radio stations worldwide use our newscasts each and everyday!
We provide a simple embed code to place on your site


Only $49!
Annual rate! No monthly!
Add a full news department to your website; including breaking news!
Two players included! Pay only $49
Immediately get the player code after ordering.


Optional custom upgrades available after ordering.
Content is king when it comes to keeping visitors on your website. Our unbiased/unbranded newscast players can help! No matter what kind of audience you have, our news players fit right in.
the player.
Keep your website visitors on your site longer with high-quality, unbiased, unbranded national news. Our news player and newscasts are unbranded to look and sound like they're yours! The player is easy to use and works on all devices! Daily national radio news for you!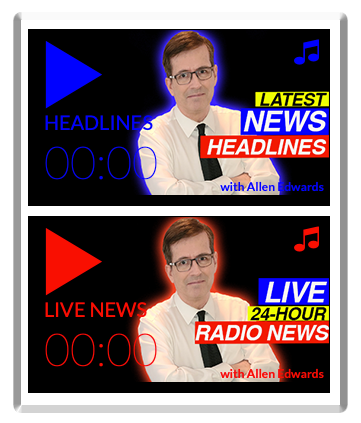 Listen to a 'News In 60-Seconds' Demo:
Listen to a quick sample of our "News In 60-Seconds" that updates automatically each day on your player:
Works with Wordpress! No plugin to install! Just drop simple code into widget, post or page and players work and auto-update!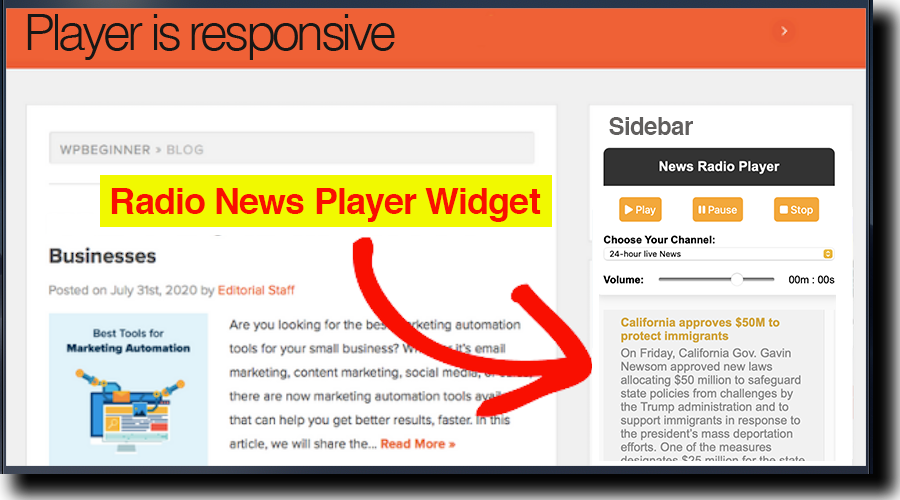 Simple to install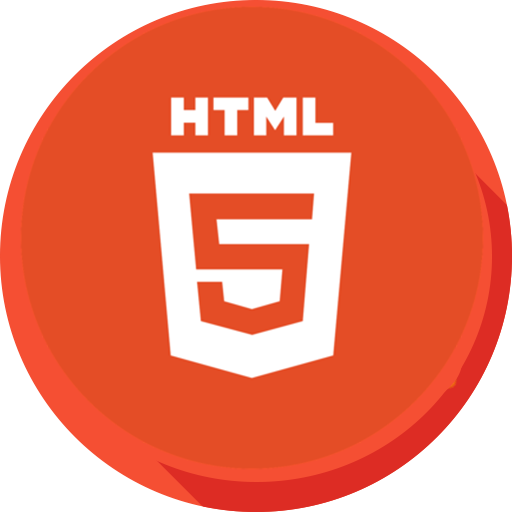 Players are responsive to fit almost anywhere! Just place the code on the page where you want it! It's that easy!
2-News Players for $49.00 a year

60-sec player and live player